Ref:
Date:
Location:
Photographer:
Ref:
Date:
Location:
Photographer:
Our Aims …
For the individual, arranging a birdwatching holiday abroad can be a bewildering business: how can you be sure that you have chosen the right itinerary, are visiting the top sites, and are making the best use of your valuable time and money? With our considerable experience and wide range of personal contacts, Avian Adventures have already done all this for you, so that you can look forward to a first class birdwatching and wildlife holiday with complete peace of mind. All you have to do is choose where to go! The emphasis is on small, informal groups with a friendly atmosphere - sharing in the excitement at seeing the birds is all part of the experience. Whatever your level of expertise, and whether you are on your first or fifteenth birdwatching holiday, we will make you warmly welcome.
Customised / Private Tours …
You may prefer a birdwatching tour tailored to specific requirements, or wish to visit one of our venues at a different time of year from that shown in the brochure. Perhaps we can help - using our extensive network of expert ground operators and guides, it is often possible for us to design birdwatching holidays for Societies, bird clubs and individuals.
Our Tour Leaders …
Our tour leaders are friendly and experienced, with considerable background knowledge - often they are acknowledged experts on the birds of the country in which they are leading. They combine enthusiasm with complete professionalism, they are always on hand to help with identification and it is their aim to ensure that you enjoy your birdwatching holiday to the full. Often clients book again and again on the strength of the convivial atmosphere created by a particular leader. Many of our trips are accompanied by expert local guides, who have an in-depth local knowledge, up-to-date information and a highly-developed instinct for bird-finding.
Our Groups …
We have always believed that birdwatching is more enjoyable and successful in a small group, and each of our tours has its own maximum number of participants. We often consider it appropriate for two leaders to accompany a tour, ensuring that the important personal touch is not lost. As a result, your chances of seeing the birds will not be jeopardised, and you can look forward to the company of a small group of like-minded people - perhaps making new friends in the process.
Photography …
Many of our tours offer excellent opportunities for photography but we can arrange specialist photographic tours, tailored to your individual requirements, to a range of destinations throughout the world. We can cater for small groups (3 or 4) accompanied by one of our expert wildlife photographers.
Flights …
Although for many of our overseas tours we have to depart from the UK using one of the London airports, we will be happy to arrange flights from regional airports when it is practical to do so. Please enquire at the time of booking.
Accommodation …
Your satisfaction is our first priority, and on most of our tours the accommodation chosen is comfortable and of good quality, generally with private facilities. However, since our aim is also to take you to the best locations for birds and wildlife, the best available accommodation in these areas could be simple or basic, possibly below Western standards, and on a few occasions with shared facilities. This can certainly be the case in less developed countries in Asia, Africa, Central & South America and Eastern Europe. Often the experience of birdwatching is enhanced by the accommodation in which we stay - such as the tented camps or luxury lodges on our African safaris, haciendas high in the Andes, or the delightful rainforest lodges in Central and South America.
Transport …
Transport will be either by private vehicle with Driver/Guide provided by our Ground Agents, or by minibus driven by our own Tour Leader.
Our Prices …
Unless otherwise stated, the tour price includes all flights (international and internal), all ground transportation within the particular country, accommodation (based on sharing a twin-bedded room), all meals, all relevant entrance fees, the services of Leaders and Guides and all tips (restaurants, porters, drivers, local guides etc). Excluded are travel insurance, drinks and items of a personal nature. With a weak and volatile UK pound (£) and consistently increasing airfares, Tour Surcharges are possible.
Physical Exertion …
The pace of our tours is comparatively relaxed, but we continue to record an amazing number of species. As birds are more active in the early hours, we make no apology for rising early in the morning in order to see them. In hot climates, this allows us to enjoy birdwatching in cooler temperatures than the intense heat of the midday sun. A certain amount of non-strenuous walking is required on most of our tours; if you are in any doubt about the amount of physical exertion required, please ask. On some tours, there may also be alternative activities for a non-birdwatching partner.
Booking & Tour Information …
Upon receipt of your completed booking form and deposit, we will send you a formal acknowledgement, giving flight times (if known) and other relevant details. Our specially-designed Avian Adventures Tour Information Pack will be sent to you well before the departure date: this contains the latest flight information, notes on climate, clothing, finance, health, passports, visas, and other useful information, as well as your own personal tour diary and bird checklist for recording your observations.
Tour Reports & additional information …
Following a tour, a full report and species list is compiled by the tour leader, which is then distributed to members of the group. Copies of these reports are available to anyone who is considering a particular destination and would like more information - please feel free to ask! If you wish, we will also be happy to put you in contact with a tour leader or somebody else who has first-hand experience of the country in question.
Travel Insurance …
As a result of recent Government legislation we are no longer allowed to sell travel insurance directly to the public but we can act as an introducer. You must have a comprehensive travel insurance policy, which in the light of recent events should include cover for volcanic eruptions and atmospheric volcanic ash and also airline strikes.
Quality & Service …
Our insistence on quality and attention to detail have established Avian Adventures as one of the top tour companies of its kind, and we continue to provide the best choice of venues for the birdwatcher and photographer. We are building on the strength of past successes, and are confident that the personal service we provide is second to none. As our clients, your satisfaction and enjoyment are our main concern, so if you have any suggestions or ideas - either for future tours or for the improvement of our existing ones - we will be delighted to hear from you.
Carbon-offsetting...
We are subjected everyday by the news media to reports about global warming and carbon emissions and we are all being made increasingly aware of our so-called carbon footprint. Although it accounts for only a very small percentage of carbon emissions, air travel has been an easy target and has been singled out for particular criticism.
Disappointingly, we see rather little coverage alongside these reports of the many benefits that tourism brings to the countries to which we travel by air. Not least of these benefits in the case of ecotourism is the increased protection that undoubtedly results for the valuable wildlife habitats that we visit and the species that we travel to see.
Without doubt it is a big subject, but one we no longer feel able to ignore. Avian Adventures has no intention of starting yet another carbon-offsetting scheme or collecting any payments from clients for this purpose. However, if you are persuaded to offset your own personal carbon emissions by paying an amount into one of the many schemes already available, we would like to draw to your attention the World Land Trust. At
www.worldlandtrust.org
you can calculate an amount to pay that will not only offset your emissions from air travel, but also those from your domestic appliances, cars, home-heating and the rest of your 21st Century life-style. This amount can then be used to support rainforest conservation.
Privacy Policy...
We work hard to keep the information you give us safe. Strict security procedures are in place to control how your personal information is stored and used, and who sees it and to help stop any unauthorised person gaining access to it. See our
Privacy Policy
which details what information we collect, how we collect it, and what we do with it, and which should be read in conjunction with our
Terms
.
About Us
Copyright
All photographs on this site are the copyright of their respective owners. A special thank you to the following for their photographic contributions: James Adams, Charles Brown, John Caddick, Peter Dedicoat, Lynne Demaine, Chris Farman, Dick Forsman, Gerry Griffiths, Judy Griffiths, Cristian Jensen, Peter Lawson, Peter & Carole Leigh, Tom Lindros, Tim Loseby, Shena Maskell, Rebecca Nason, Jari Peltomäki, Yoav Perlman, Daniel Petrescu, Peter Scholes, Balazs Szigeti, Barrie Taylor, June Taylor, Ray Tipper ARPS, Mladen Vasilev and Sven Zacek.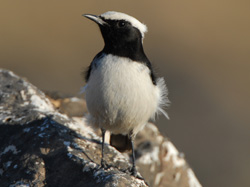 .